Broadcast platforms and access to filming facilities have become more accessible over the past fifteen years. Technology now enables us to deliver quality shoots with low budgets. IXI LIVE makes production straight forward — doing things differently in every aspect of the process, making things simple. And we do all this without abandoning our fundamental values: technical quality and quality services.

Benjamin Cohen, Sales Manager : "The principle of IXI LIVE is to offer you effective solutions while keeping costs down."
Agathe Bourlon, Production Director : "IXI LIVE is a passionate and bold team that offers you the best solutions for your projects!"
Sylvain Mausolf, Technical Director : "Our technical resources meet strict requirements for a 100% guaranteed result."
IXI LIVE is all about ripping up the rule book and bringing creative solutions to your production challenges. The recipe? Working as a close-knit team, combining cutting-edge production technologies and innovative formats and aiming for excellence.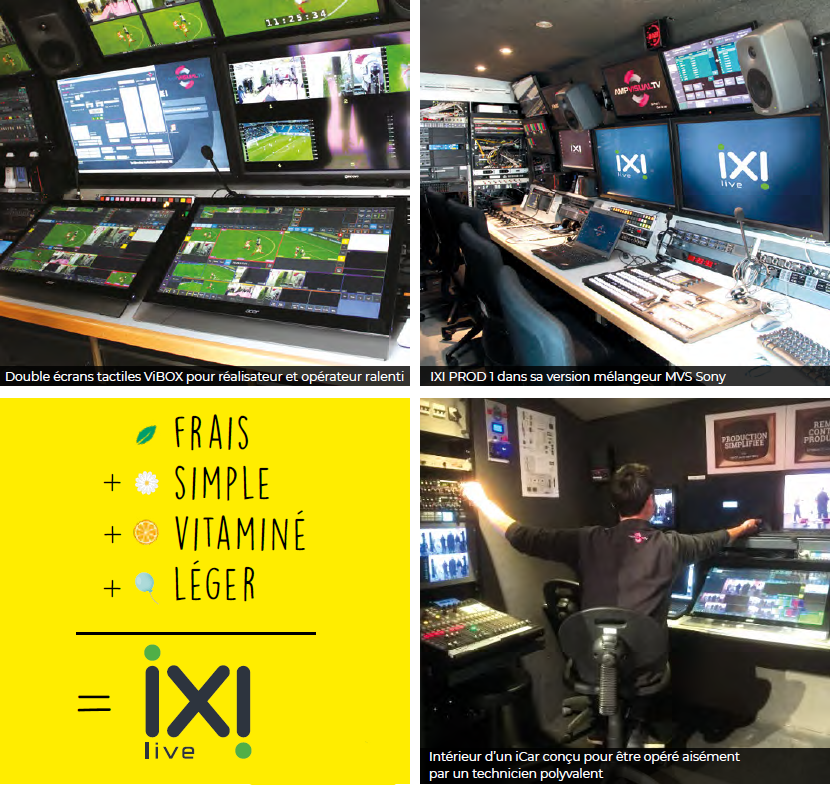 IXI LIVE is a team that supports you through to the realisation of your project using technology and production expertise.
Un ensemble de services complémentaires pour des prestations globales agiles !